Hamentaschen in a box

Cost is $15 for 8 Hamentashcen. Each package will include 2 of the following flavors:
Blueberry, Cherry, Apricot,Poppy seed
Pick up will be on Monday, February 22 - Thursday, February 25 between 5:00 pm - 6:00 pm.
Order yours today!
BA Curbside has grown!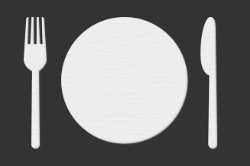 You can now order Monday through Thursday for pickup at 5:00 - 6:00pm. Same time pick up is available if ordered by 10:00 am!* Take a look at the menu below and call 314-576-9990 to place your order!
*Same day orders must be placed over the phone with Jeanne BEFORE 10:00 am. We are unable to accept orders left via voicemail.

Click here to download the PDF
Mon, January 25 2021 12 Shevat 5781